Since it's inception in 1971, Countywide Builders has had the honor of putting over 600 families into homes in Lockhart and surrounding communities. Starting by building modest affordable homes under the Farmers Home Program, Countywide grew to build larger custom homes and many multi-family complexes for senior citizens in addition to market rate complexes. Most recently, our commercial division boasts a large résumé of office buildings to including medical, financial, mixed use, and retail. In addition to new construction, Countywide Builders also offers a wide range of experience in re-modeling and renovations. These projects have included office/warehouse, federal/municipal contracts, as well as a Historic Renovation of the Masonic Temple in downtown Lockhart for the expansion of the Eugene Clark Public Library and City Council.
Our goal as Countywide Builders has always been to complete projects in an efficient and timely manner with the goals and wishes of our clients at the forefront of every decision. Our reputation rests on our continued dedication to provide a product that the will enrich the aesthetic nature of the beautiful City of Lockhart and Caldwell County. We do this by employing local talent and trades and never losing focus of what our clients for their home, business, or investment. Please contact us to see how we can help you.
Our Staff
Jim Smith – Owner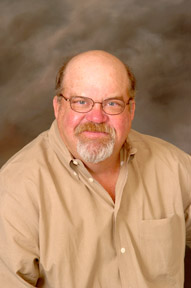 Jim joined his parents in the building business with Countywide Builders after graduation from Davidson College in North Carolina in 1971. Jim first obtained his license to sell real estate in 1974 and obtained his Broker's license shortly after. Through the building office, Jim has built countless residential properties over the years in the Lockhart area, and in past years, begun to focus more on commercial and senior's projects as well as renovations of older buildings in the Lockhart Area. Most recently, Jim has shifted his focus to developmental projects. Jim served as President of the Lockhart Chamber of Commerce in 1987 and has served on the Construction/Development Board with the City of Lockhart in the past. Countywide Builders has been recognized as the Lockhart Post Register's "Caldwell County's" Best Commercial Builder for 6 consecutive years, and has won some similar awards in prior years. Countywide Builders, along with Countywide Realty, won Lockhart Chamber of Commerce Business of the Year in 2008. Jim and wife, Amelia, have two children, Winn Smith of Austin, TX and Lee Katherine Smith.
Loray Chamberlain – Administrative Assistant
Secretary for Countywide Builders since 2012
Loray and her husband Jack have lived and worked in Caldwell County for the last 25yrs. In addition to owning a plumbing construction business for 8yrs, they have a working cattle ranch in McMahan Texas along with Tenney Creek Outfitter Business. Lockhart has served their family as a local community, raising two daughters, Brittney Chamberlain, 27 and Lindy Chamberlain 24, both having Bachelor Degrees and pursuing careers.
Loray has 30yrs of experience in accounting, HR services, and production control and has been an employer and employee. She has participated in many non-profit organizations over the years and is the current Chairman of the Caldwell County Ducks Unlimited. Her Interest are gardening, horseback riding, hunting, fishing and enjoying the beautiful outdoors with her family and friends.
Winn Smith – Project Manager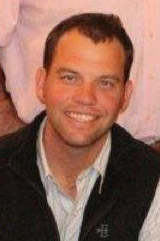 Winn joined Countywide Builders in January of 2013 as the 3rd generation of the business started by his late grandfather and grandmother, Winnon and Grace Smith. After attending and graduating from Rice University on a golf scholarship, Winn turned professional and played golf on various professional golf tours across Canada and the U.S. for 5 years. Winn's first projects included the new construction of SNAP Fitness in Lockhart, expansion of the Texas Quail Farms processing plant, a custom home, renovation of Chisholm Trail Veterinary Clinic, and the Historical Renovation of the Masonic Temple in downtown Lockhart.
Ron Metz – Project Manager
Ron began working with Countywide Builders in 1974. He graduated from Southwest Texas State University (Texas State) in 1975 with a degree in mathematics and a minor in computer science. He continued working with Countywide until 1990 when he received his teacher certification to teach mathematics. From 1990 until his retirement in 2013 he taught in the Luling ISD. Over the course of those twenty-three years he taught pre algebra, algebra, geometry, math models, pre calculus, and calculus. Ron rejoined the Countywide family in 2014. Ron and his wife Sandy have three children, Amy Pittman, Lucy Metz and Andy Metz. They also have seven grandchildren.